"What kind of workout are you doing?
You asked for it and now you got it. This is the whole guide to workouts that you need.
I've shared with you the exact diet strategy and timing. Now it's time to get the workouts done right. We don't know how much to train. We either train too much or not enough.
We're going to look at weights and cardio.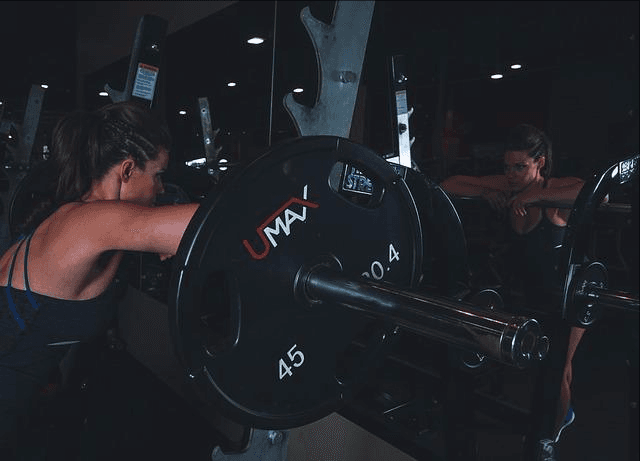 I'm not a fan of counting reps and being totally bored while working out. I want it to be fun, and straight to the point.
What you need to know before you start:
Always push yourself.
Never train when you're tired. Get your sleep. Drinking 6 cups of coffee after 2 hours of sleep doesn't count.
Never ever miss a workout. It's okay to delay a workout because you're sore or literally can't squeeze it in. Don't skip it totally.
Focus on eating. You can train all day everyday, but that won't matter if you don't want to eat properly.
Are you ready to start training?
Can you get jacked without the gym?
That's a ridiculous picture of me doing pullups in Santa Monica.
What if you just don't want to formally train? You know that working out is good for you, but you're not interested in formal training. You don't want to use a fancy app that counts how many times you blink per second, nor do you want to check in every time you're working out. You just want to somehow get your training in without being serious about it.
The amazing news is that you can still get into shape. Yup!
Your job is to treat the world like your gym.
Huh? How's this possible? Here are the tips that I've shared with friends that didn't want to formally train:
Always take the stairs. Burn those calories off.
Bust out some pullups when you walk past a tree.
Do as many pushups as you can during commercials.
Perform as many air squats as possible when you wake up.
Buy a kettlebell and swing it when you're bored (or do this instead of stalking on Facebook).
Use any excuse to get a quick pump in.
Any little bit of working out helps. Those pushups here, the 10 squats there, and a few pullups, you got yourself an improve physique.
You also need to take your diet more seriously. Instead of stressing about training, you can really zone in on your eating. Can you replace that slice of pizza with a shake? Can you try cooking some chicken instead of ordering in the same crap?
Let's move on to training at home.
The exact workouts to do in the gym…
This is my favorite because I for the most part am pretty damn social (translation: I need an audience for my stories).
What's a solid beginner split?
I believe in full body routines, compound exercises, and lifting heavy three times per week. Who has time to train 5-7 times per week? How sustainable is that? What if you want to have a life outside of training?
And for the love of everything holy out there, please don't stress about bicep curls, abs, and other useless workouts.
FOCUS ON THE MAIN LIFTS!
• Deadlifts.
• Squats.
• Bench.
• Pull ups.
• Shoulder press.
Nothing else matters. Don't try to convince me otherwise.
Here's what you have to do:
Go on YouTube and spend some time watching how to perfect those exercises. There are hundreds of videos on proper technique. It sure beats being a Facebook creep.
Create your own plan or follow one of the below templates.
You can alternate as you see fit. Just please stick to the compounds. Don't worry about abs and bicep curls. Save yourself some time. I wasted the years away for you already lol (okay, that's more of a sad "lol").
After a few months, you're likely going to want to switch things up. When you get to the intermediate stages, you should focus in on the workouts.
For example…
Here's what I do. I have 4 workouts. Three training sessions are fine. I just like to lift 4x.
How do kettlebell swings fit into this?
Swinging is an excellent way to build strength and perform cardio. You can throw in some swings after your workout or at the beginning for a warm up. You can also replace barbells with bells for all of these workouts.
Since you're a member of a gym, you can also attend random classes that the gym offers. This is what I try to do.
That's all you need to know about training. Stop debating the excruciating minutia with your lazy friends. Get off your ass and do something!
What's my current workout routine?
I focus on the main lifts. I also enjoy training. I try to get in for 4 days. You could cut this down to three days. This is just what I do. I'm currently doing the reverse pyramid style of training. It works for me.
Day 1: Bench.
Day 2: Deadlifts.
Day 3: Squats.
Day 4: Shoulders.
How about cardio?
I believe that play is the world's best cardio.
The treadmill sucks.
You can use kettlebells for cardio.
You should also do a sport/something fun.
Play is cardio.
Never forget this. I don't know how anyone can enjoy running a threadmill. Get out there and play some sports. You have sweat and actually get your heart rate up. Going for a walk isn't cardio.